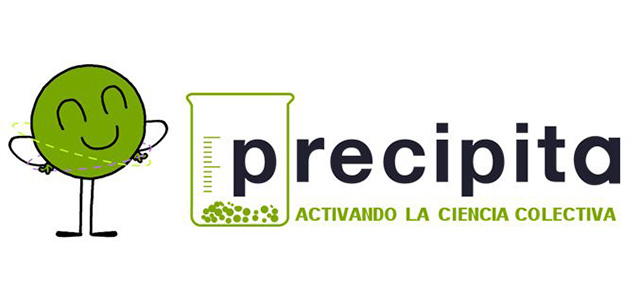 More research at the Sant Pau through micro-patronage
Dr. Eugenia Mato and Dr. Juan Carlos Escolà-Gil, both researchers at the IIB Sant Pau, lead a micro-patronage project with the final objective of generating an experimental model of poor prognosis thyroid epithelial cancer to test new therapeutic strategies.
All proceeds from this campaign will be used to complete this study. In this link you will find the summary of the research project: https://www.precipita.es/proyecto/colesterol-y-cancer-de-tiroides.html
Collaborate with the project: https://ciencia.precipita.es/tiroides
Five research groups at the IIB Sant Pau participate in the micro-patronage project: the Endocrinology, Diabetes and Nutrition Group, the Metabolic Basis of Cardiovascular Risk Group, the General and Digestive Surgery Group, the Oncology Clinical Research Group and the Molecular Pathology of Cancer Group. The scientists of San Pablo want to give continuity to the research project they started four years ago and which has recently been published in the prestigious journal Scientific Reports, which demonstrates the role of cholesterol and one of its main metabolites, 27-hydroxycolesterol (27HC) in the growth of the thyroid tumour, as well as in its aggressiveness. This micro-patronage project is launched thanks to the support of the PRECIPITA platform of the Spanish Foundation for Science and Technology (FECYT), which aims to create meeting points between researchers, society and people interested in science.
Reference article: "Cholesterol and 27-hydroxycholesterol promote Thyroid carcinoma aggressiveness". Giovanna Revilla, Monica de Pablo Pons, Lucía Baila-Rueda, Annabel García-León, David Santos, Ana Cenarro, Marcelo Magalhaes, RM Blanco, Antonio Moral, José Ignacio Pérez, Gerard Sabé, Cintia González, Victoria Fuste, Enrique Lerma, Manuel dos Santos Faria, Alberto de Leiva, Rosa Corcoy, Juan Carlos Escolà-Gil & Eugenia Mato. Scientific Reports 2019
Last update: 29 de August de 2019