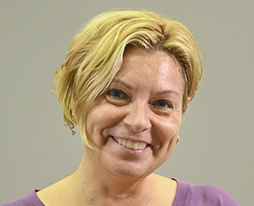 Appointment of Ms. Reyes Grases as the new manager of the Sant Pau Research Institute
In order to renew the management team and to lead the management functions of the Fundació Institut d'Investigació de l'Hospital de la Santa Creu i Sant Pau (IR – Sant Pau), the Board of Trustees of the IR – Sant Pau has appointed Mrs. Reyes Grases as the new manager at the proposal of the scientific director.
Ms. Grases has a degree in Pharmacy from the University of Barcelona and a Master's degree in leadership and business strategy from the Universidad San Pablo CEU. She also has an MBA certification from the Wharton School (University of Pennsylvania) and the PADIS Certificate (Program for Senior Management in Health Institutions) from IESE. He has more than 20 years of professional experience in the Pharmaceutical Industry where he has held senior national and international management positions (Chicago, London and Paris), with responsibilities for delegations in Europe, Latin America and Asia. He has led the therapeutic areas of Enteral Nutrition, Urology, Pediatrics, Oncology, Nephrology and Infectious Diseases. She is also a professor in the Master of Marketing, Leadership and Business Strategy in different business schools and a certified coach by the International Coach Federation. For the last three years, Ms. Grases has been the manager of the Institute for Biomedical Research in Lleida, from where she joined the IR – Sant Pau.
At the same meeting of the Board of Trustees, the IR Statutes were modified to change the name of the economic director to manager, considering this figure to be strategic and transversal in order to face the challenges of the coming years.
On the other hand, the IR – Sant Pau thanks Mrs. Esther Zamora, until now economic director of the Institution, for the almost five years of service and values very positively her task, essential in many fronts as for example the economic-financial aspects derived from the integration of the ICCC in the IR and from the construction and equipment of the new research building. Mrs. Zamora returns to the Fundació de Gestió Sanitària de l'Hospital de la Santa Creu i Sant Pau where we wish her good luck in her new stage.
Last update: 16 de July de 2020