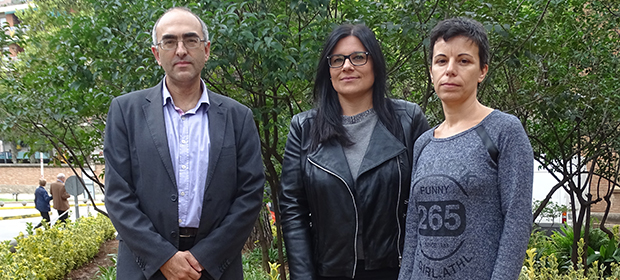 Coordinator
Jordi Virgili
jvirgili@santpau.cat
Staff
Montserrat Campmany
Marta Mitjà
Catalina Pérez
Functions
General
Projects (accreditation, CERCA evaluation, biobank legalization, evaluation of research groups, etc).
Manage Sant Pau research groups: creation, dissolution and changes in composition.
Manage new laboratory works performed under the contingency plan.
Implement the functional plan for the new research building.
Support management of the Sant Pau Internal Scientific Committee, External Scientific Committee, Executive Committee and Delegate Committee.
Implement policies for the dissemination of research among the general public and especially among secondary pupils and health science university students.
Manage Sant Pau Research Institute Biosafety Committee.
Participate in the UICEC Sant Pau Technical Committee.
External representation.
Quality
Implement policies to improve quality under GLP, GCP, GMP, ISO 9001 and UNE166002 standards.
Lead the quality assurance programme at CIM Sant Pau and in clinical trials where Sant Pau acts as sponsor.
Oversee auditing for protocols, databases, experimental phases, facilities, processes and final reports for clinical trials.
Oversee supplier audits.
Monitor non-conformity in internal and external audits.
Draw up own SOPs and provide support for SOPs preparation by other units.
Establish mechanisms to assess quality and good scientific practices in Sant Pau.
Information systems
Design mechanisms and implement tools for the collection and organization of data and information to feed decision making.
Manage and transform information and data to contribute to the fulfillment of objectives and strategies.
Respond to external requests for data and information (statistical surveys, SIRECS, etc).
Implement policies to improve information systems.
Develop new indicators of use for the institution.
Update research group staff details on the intranet.